How We Got Started
Our Story
In 1892 a group of farmers organized a cooperative company under the name of Farmers Alliance offering fire and lightning protection to locals in the community of Upland, Kansas. In April of 1896 the board of directors and policyholders voted to reorganize and change the name of the company to Kansas Farmers Mutual Insurance Association. The company was granted a charter on June 2nd, 1896. At the annual meeting held in January of 1941, the name was changed to Upland Mutual Insurance, Inc. the name we proudly hold to this day.
From our humble beginnings, we have not only broadened our Insurance Products, but are now represented by Independent Insurance Agencies throughout the state of Kansas. From our first loss on record in September of 1895 to today, we here at Upland Mutual Insurance, Inc. have made it our mission to provide cost-effective financial security and exceptional customer service to traditional and niche Kansas markets. We are proud of our past and confident in our future as we continue to strive to provide our policyholders with the service that they trust us with and deserve.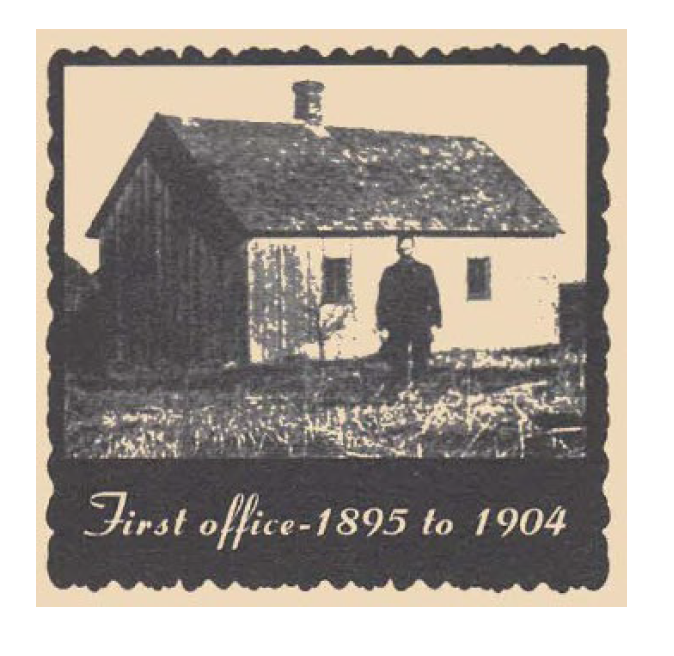 First Office
1895-1904
Second Office
1904-1928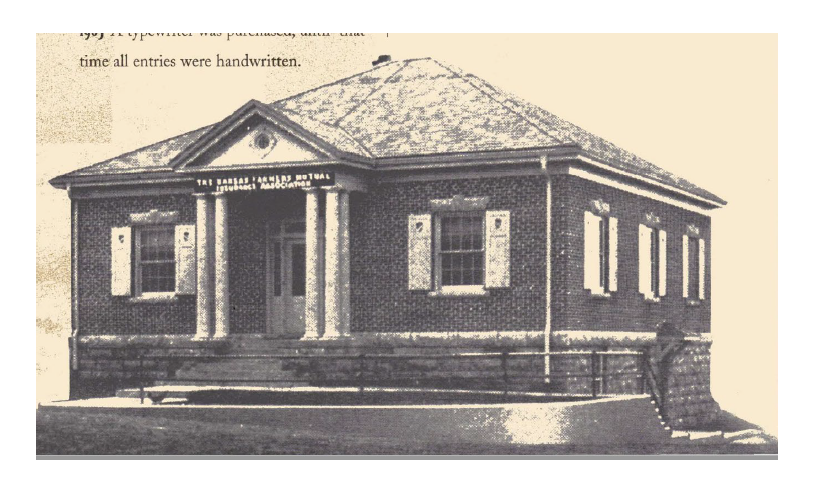 Third Office
1928-2005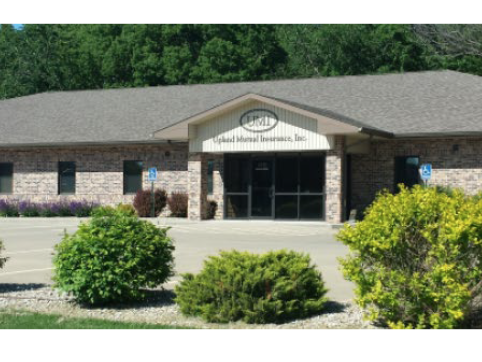 Current Office
2005-Present
One night in ancient times, three horsemen were riding across a desert. As they crossed the dry bed of a river, out of the darkness a voice called, "Halt!" They obeyed. The voice then told them to dismount, pick up a handful of pebbles, put the pebbles in their pockets and remount. The voice then said "You have done as I commanded. Tomorrow at sun-up you will be both glad and sorry". Mystified, the horsemen rode on. When they rose, they reached into their pockets and found that a miracle had happened. The pebbles had been transformed into diamonds, rubies, and other precious stones. They remembered the warning. They were both glad and sorry – glad they had taken some, and sorry they had not taken more.
AND THIS IS THE STORY OF INSURANCE.